I am a trained painter from Brittany, Celtic region of France on the Atlantic coast , a graduate of the West Berlin Art School HSBK , mean while to pay my studies, I sold my drawings on the Kurfûrstendam the main avenue of West Berlin …..Then I came back to France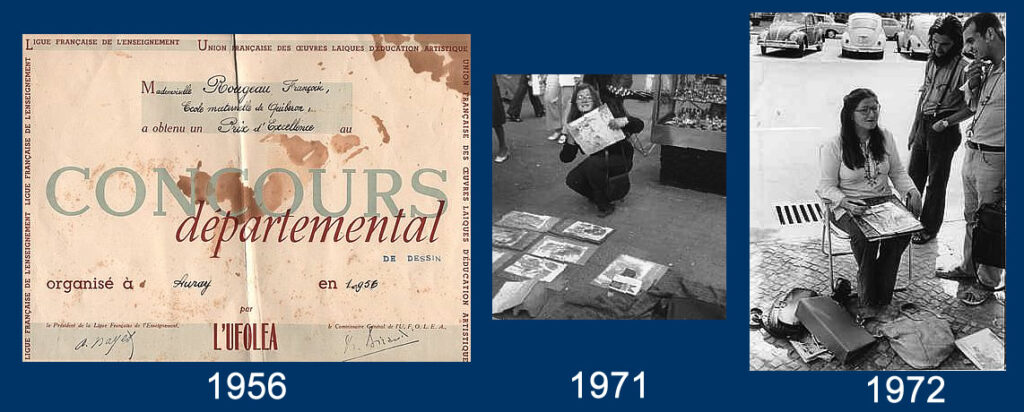 During the last 4/5….decades I painted large canvases and large watercolours and exhibited in fairs and galleries (in France, Germany Saoudia Arabia, Italy, United states and others) and I occasionally painted a miniature because I'm fascinated about painting very smal with tiny brushes, i like the contrast in my work .
For some time now I have had serious problems with my knees and back, and yes, everyone gets older , so now I paint mostly miniatures, but I continue to paint watercolours ( because our Breton coast is so beautiful), watercoloured drawings and sometimes slightly larger oil canvases.
In addition to portraits and landscapes on commission I let my imagination speak for large watercolour drawings mixing my dreams, legends and mythologies.
The miniatures are generally commissions, portraits of people you love, your beloved animals and even your house, your boat and from time to time miniature of a landscape you love. I also paint small miniatures taking up the Victorian fashion of lover's eye.